Picture this: you're lying on a comfortable massage table, surrounded by serene music and soothing aromas, as skilled hands work their magic to release all your tensions and worries. Sounds like heaven, doesn't it? Well, that's exactly what awaits you at Fujairah's finest massage parlors. Known for its luxurious resorts and breathtaking landscape, this Emirate is also home to some truly exceptional spas that offer a wide range of rejuvenating treatments. So if you find yourself craving an escape from the hustle and bustle of daily life, look no further than our guide to discovering the best massage experiences in Fujairah
Bedashing Beauty Lounge Al Taif Mall
Address :
Bedashing Beauty Lounge – Taif Mall Fujairah Al Taif Mall Shop: G/F 13 – Fujairah
Contact Number :
+971600560037
Reviews Count :
★★★★★ 4.9 | 138
Website :
http://www.bedashingbeauty.com/
Location :
Customer Reviews :
1:
Sharon Samuel: I had visited their new branch in Fujairah Al Taif Mall. The staff were very welcoming, helpful and kind. Ms. Rheamae did a wonderful work on my manicure. Must visit!
2:
shamsah ibrahim: Sawlen is the best for all hair services! Cuts exactly how you like and styles hair beautifully. Happy as usual with her.
3:
Aishah ibrahim: After a lousy experience in another saloon on the day before Eid where my nails were ruined! I came back to Bedashing where quality is the standard service. Some saloons will just take the easy way and say your nails are not fit to do a proper french manicure nail polish. Where in professional places, Even with my short nails a very neat and clean look french manicure done with utmost care and professionalism by Luan saved my nails. Thank you for keeping the standard of the services across the branches.
---
Al Shifa Ayurvedic Treatment Centre مركز الشفاء للاسترخاء
Address :
Emirates Islamic bank – Mraisheed – Fujairah
Contact Number :
+971544972924
Reviews Count :
★★★★★ 4.8 | 4
Website :
NA
Location :
Customer Reviews :
1:
Hajispices Musthafa: Very good experience ..especially traditional kerala style treatment and health improvement massage
2:
Chanaka Suranga: Very good treatment ..excellent service
3:
Vinod Unni: Best
---
Sun Flower VIP Spa Massage Fujairah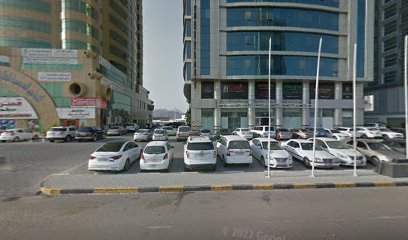 Address :
10th Floor Room 1001, OYO 137 Clifton International Hotel C – 27 Hamad Bin Abdulla Rd – Fujairah
Contact Number :
+971562531121
Reviews Count :
★★★★★ 4.6 | 5
Website :
https://www.spasunflower.com/contact-us/
Location :
Customer Reviews :
1:
Muhammed IBRAHIM: Good massage service
2:
Samuel Duke: Indian massage was good
3:
Cynthia White: Perfect body massage
---
uptown soi spa at fujairah
Address :
Kuwait St – Al Sharyah-1 – Fujairah
Contact Number :
+971569256861
Reviews Count :
★★★★★ 4.6 | 13
Website :
NA
Location :
Customer Reviews :
1:
Joyce Sagdullas Omabay: Great experience. The therapist assigned to me did a great job 👍 looking forward for another appointment soon …
2:
Hazza Mobil3: Good treatment for my back pain. Great relaxing massage. I will request again.
3:
Jen Lacson: She did a very good massage I will come back again thank
---
La Rose SpaLADIESSALON
Address :
Al Faseel – Fujairah
Contact Number :
NA
Reviews Count :
★★★★★ 4.6 | 10
Website :
NA
Location :
Customer Reviews :
1:
Feras Toutanji: Eyelashes are an art, and henna is the pinnacle of beauty and reasonable prices
2:
mervat ALsherif: Very good level
3:
Nader Mohd: good
---
AL AYDI AL ZAHABIA MEN RELAXATION
Address :
falcon pack – Qidfiʻ – Fujairah
Contact Number :
+971543579443
Reviews Count :
★★★★★ 4.6 | 15
Website :
https://al-aydi-al-zahabia-men-relaxation.business.site/
Location :
Customer Reviews :
1:
Ali Almteiri: Nice place for physical therapy for Male very clean and they are professional
2:
JohnJohn Pestano TV: Thank you very much for a great massage ….. Thank you so much
3:
Edzyl Hambre: Very nice massage in UEA.
---
O Spa by L'Occitane
Address :
Ground Floor, InterContinental Fujairah Resort – Fujairah
Contact Number :
+97192099880
Reviews Count :
★★★★★ 4.6 | 27
Website :
NA
Location :
Customer Reviews :
1:
Dr. Hani Hossni: In our Holiday in InterContinental Fujirah Resort, we have an amazing experience, and unforgettable moments in O SPA operated by L'Occitane, we had a worm welcome by Afrrah she finished our registration very quickly, then two female therapist Egiane from Bali and Emei from Indea take us to the dedicated therapist room for a couples and it was nice designed, which was equipped with a nice furniture and a slow relaxing music, we enjoyed me and my wife for 90 minutes I have selected Sleep and rest Massage and my wife selected Almond Detoxifying Balance detox Massage from a professional female therapist Emei and Egiana. In the end they bring us the Ginger with Lemon Tea, and to ensure that everything was met as our expectations, and yes indeed it exceeded our expectations. Thanks all the SPA team for making our holiday great with joy and happiness.
2:
Shereena Lootah: loved how the spa smelled like lemongrass (which i love) I had the sweet lime 90 minute massage, and at first I thought that would be too long for me, but nope! It was so relaxing and enjoyable that I didn't feel the time pass by. My masseuse was extremely skilled and professional, asking me if the music, temperature and pressure was ok. She knew exactly the right amount of pressure to apply and the places where I had knots that needed to be massaged out. Walked out of there feeling incredible.
3:
Timur Gapurov: Probably the best massage my wife and I had in the UAE. We tried the couples 60 minute massage ritual. It was an ayurvedic oil massage and different to what we are used to. What can I say, an absolutely sensational experience. Lovely and extremely professional staff. Pity it's a 1.5 hr drive from Dubai!
---
Magic touch center for men
Address :
G9F4+V58 – Dhadna – Fujairah
Contact Number :
+971501618989
Reviews Count :
★★★★★ 4.5 | 11
Website :
NA
Location :
Customer Reviews :
1:
Alvin Odulio: Clean place, friendly barber and affordable haircut for men.
2:
Mohamed Alzeyoudi: A full-service salon for men, including hair and beard shaving, dyeing, facial care, pedicure, manicure, and massage 👍🏼 …
3:
Ahmed Al dhanhani: The truth is right
---
Rituals salon
Address :
منطقة المحطة مقابل مصلى العيد – Fujairah
Contact Number :
+971504045242
Reviews Count :
★★★★★ 4.5 | 60
Website :
http://ritualsandunique.com/
Location :
Customer Reviews :
1:
Aisha: I loved employees' treatment of customers and their beautiful service and they also have a beautiful spirit. I really liked the Extension nails with color I really liked the end result a lot. It was so great 💯💯💯😍😍😍😍😍😍 I thank the salon owner for her great choice of staff and also many special services even the prices are suitable for everyone. Thank you so much❤️
2:
Syeda Faisal: I am a regular customer of rituals because of their ultimate services they are highly expert in their field and do takecare of clients very well Some the girls who regularly give me treatments are Maurine Tanuja and Somi are awesome and lovely. I do recommend to do Moroccan bath massage facial especially with Najat she is superb.
3:
Yaqoob jarab: In this salon all service is best …. I am satisfied about this salon. I want to say all people want to come here to get all good service😍 …
---
Magic Fingers Ayurveda Wellness Centre
Address :
48GP+GJF – Al Mahattah – Fujairah
Contact Number :
+97192222665
Reviews Count :
★★★★★ 4.5 | 11
Website :
NA
Location :
Customer Reviews :
1:
Rakesh Nair: Definitely we can give more star option if allows. Traditional ayurvedic massage and experienced hands are their speciality. Rates are affordable. Staff vimal is extra ordinary in his work.
2:
Ahmed Alazzani: I had good massage but i hope that they used another herb oil cuz they smell awful. But over all the have nice stuff with good experience.
3:
Cherian Paul: Good
---